Direct Deposit Could Ease UCPath Transition
Have you signed up for direct deposit? It's a fast, safe and secure way to get paid. 
The money simply deposits to the financial institution(s) of your choice on pay day.
While there are many changes coming with UCPath, direct deposit is one item that will see minimal impact. If you're already signed up before UCPath goes lives, no other action is required. If you have a credit union deduction, it will now be handled like a standard direct deposit. Employees who currently have credit union deductions will be notified, and the goal is to have them converted over to a standard direct deposit by go-live.
One change we're excited to announce is once UCPath is live, employees will be able to specify up to three financial institution account destinations for direct deposit. All U.S. banks participating in the ACH Network are available for direct deposit. Multiple direct deposit accounts will not be able to be set up until after go-live.
If you don't currently have direct deposit, go here to log-in to AYSO and click on the "Direct Deposit" link. Enroll in direct deposit at your earliest convenience and stay tuned for an announcement of the deadlines for initiating new direct deposits and making changes to existing direct deposit accounts in time for UCPath go-live.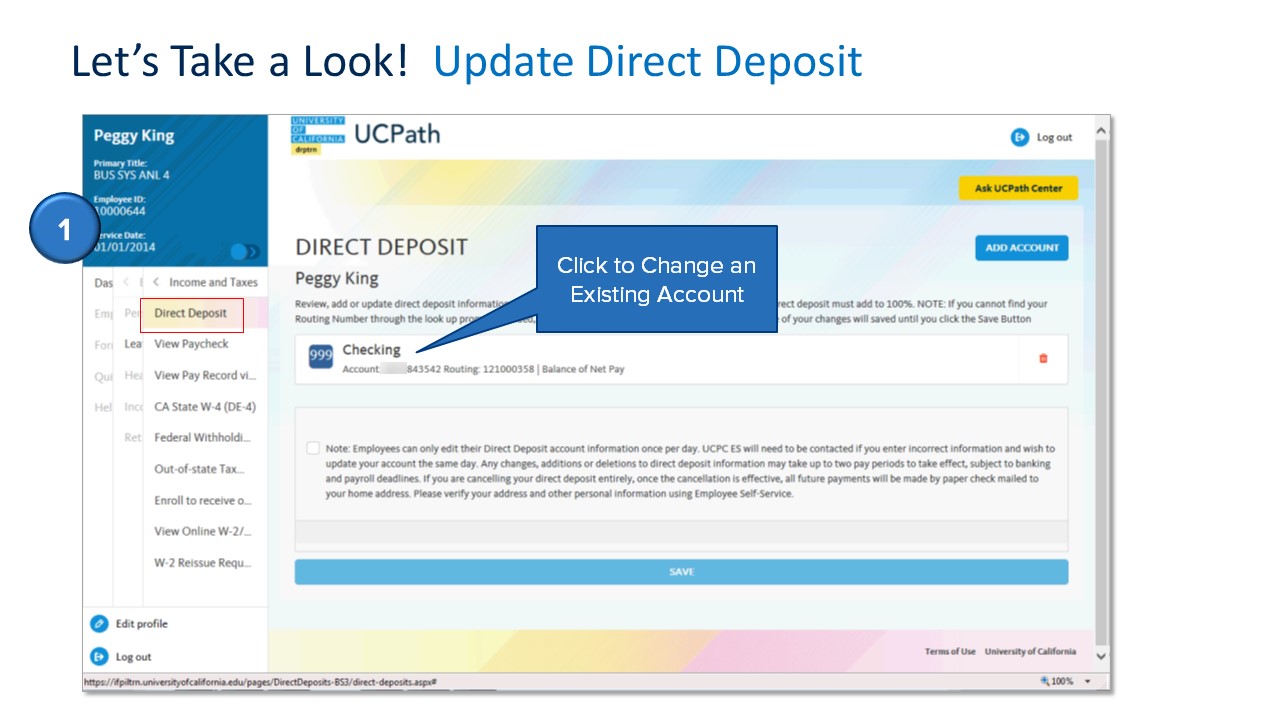 Primary Category
Tags