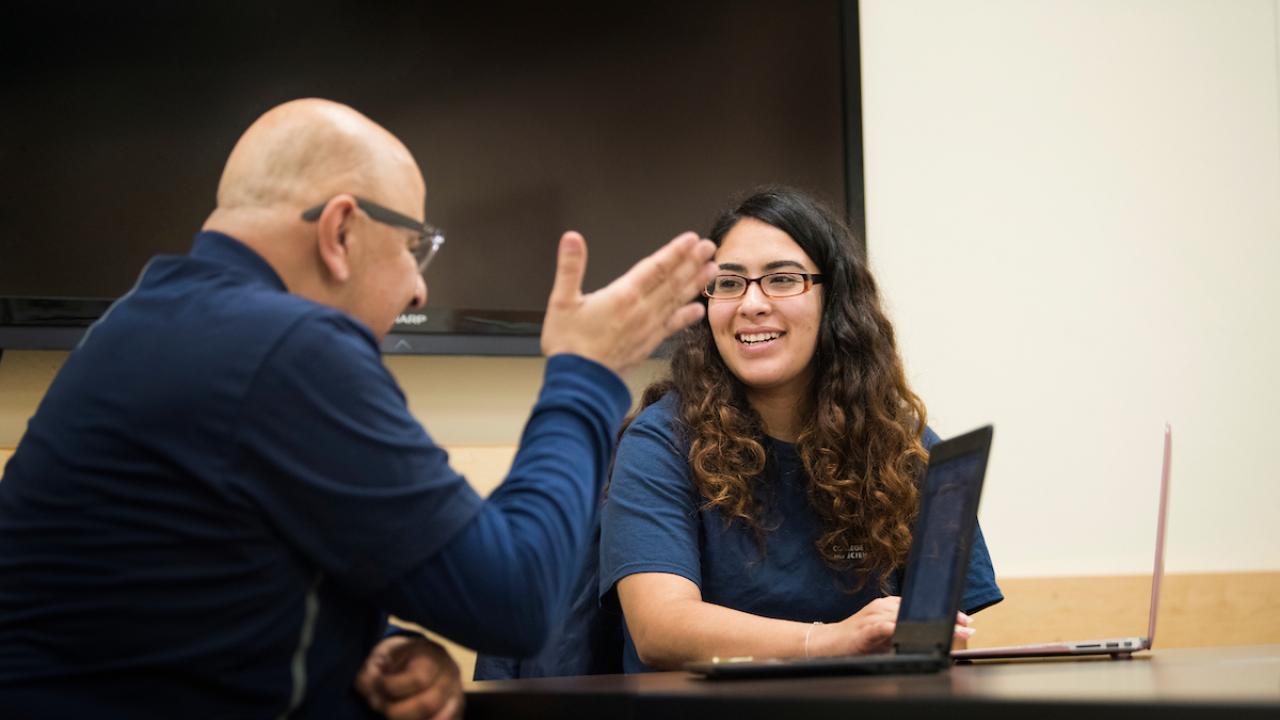 The new the modern payroll, benefits, human resources and academic personnel solution will put more tools into the hands of employees when it rolls out next spring. Supervisors will have access to essential employment data for their direct reports, including emergency contact, office address, start date, compensation history, etc.
Supervisors will not have access to things like tax withholding, payroll deductions, benefit elections, beneficiary selections, and retirement balances.
For example, this is what it will look like when you log-in to view employee information.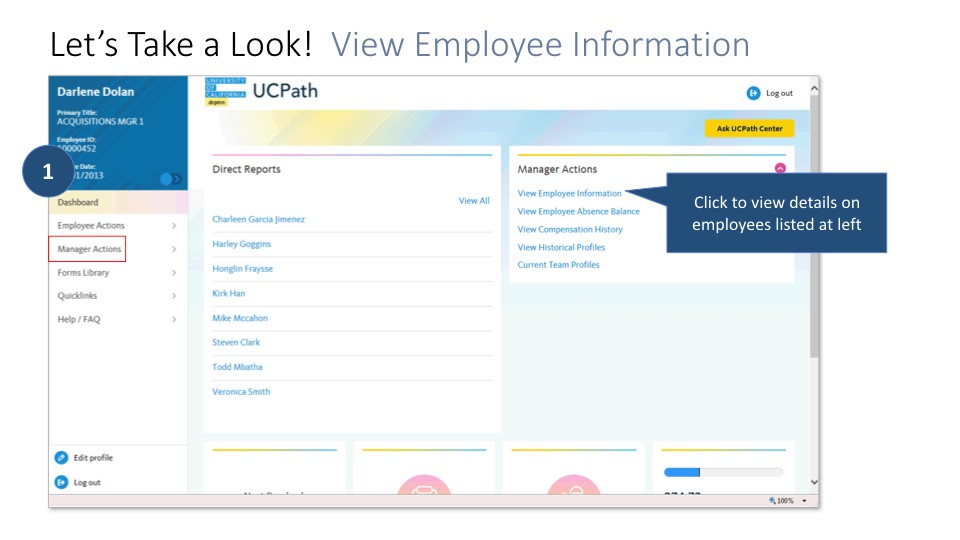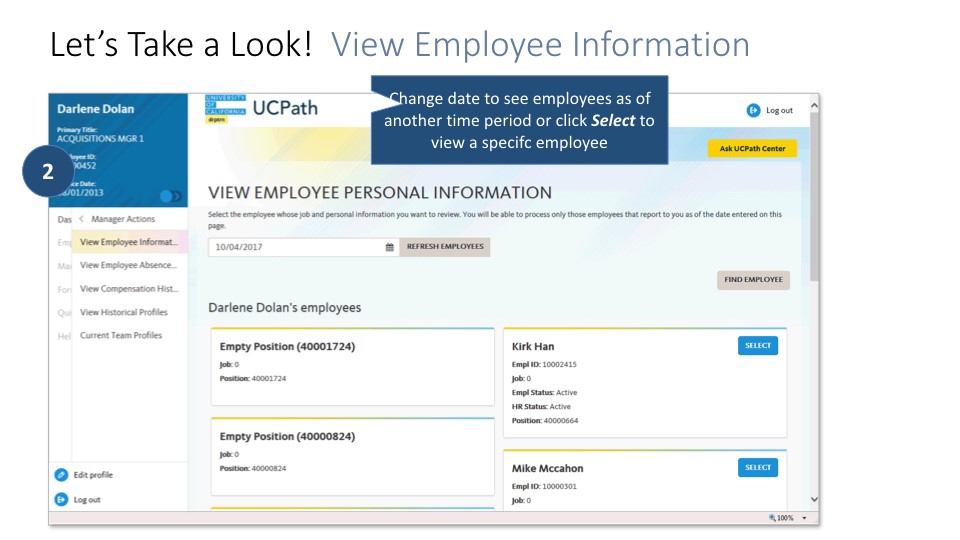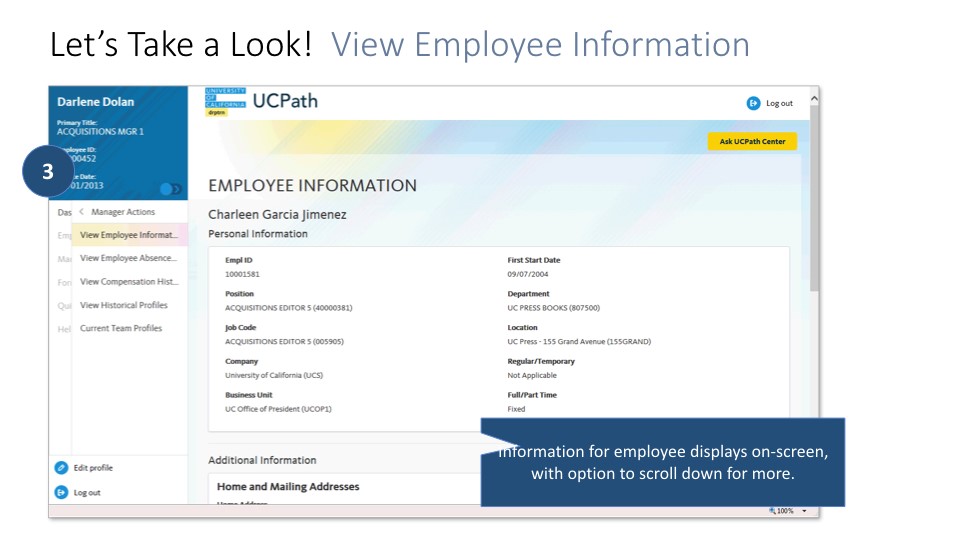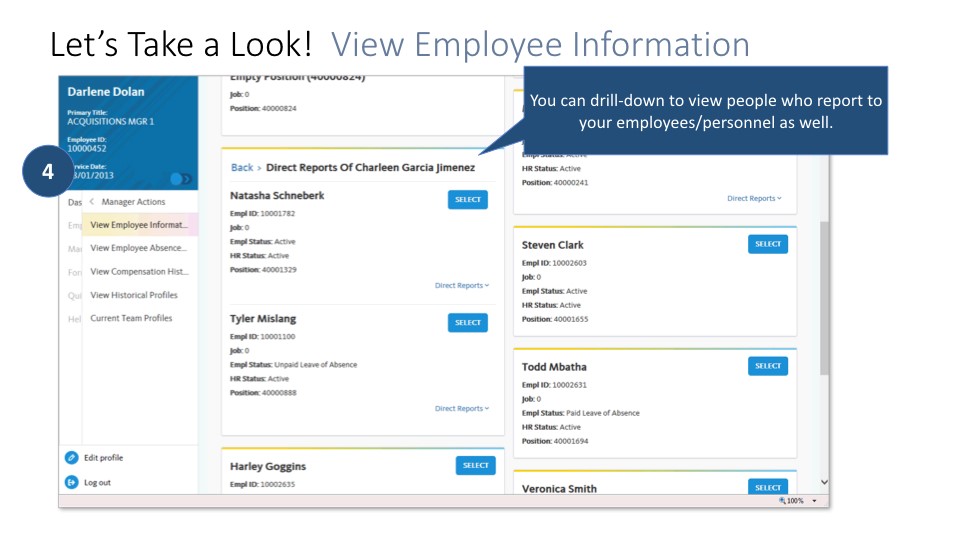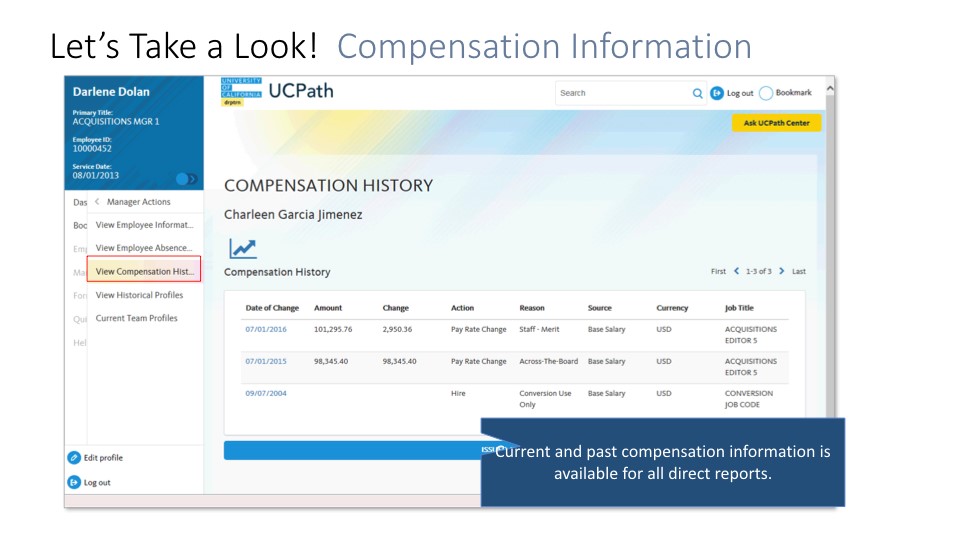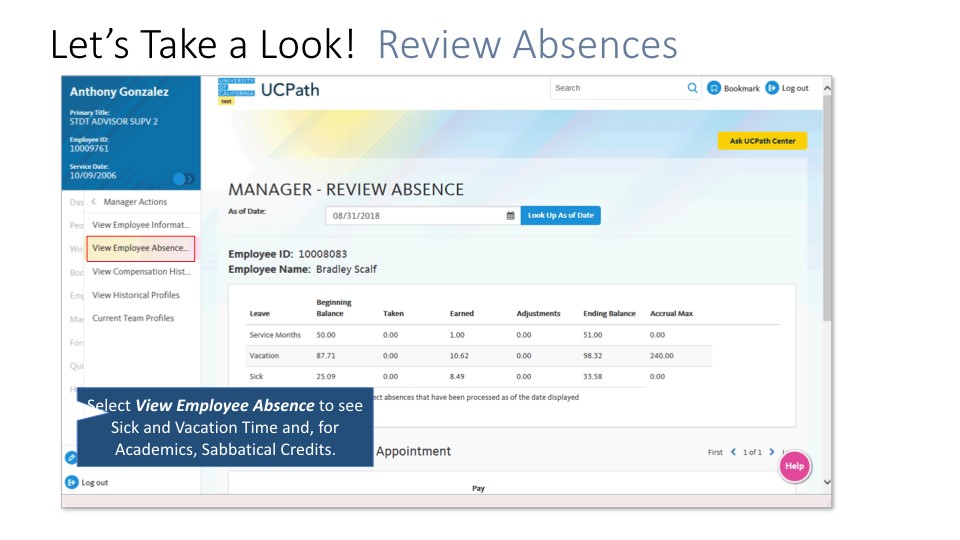 Manager Portal 
With UCPath managers/supervisors will have enhanced access to view and update their employees' information. This new level of transparency for many people managers will allow quicker, more efficient delivery of employee care. 
Category
Tags