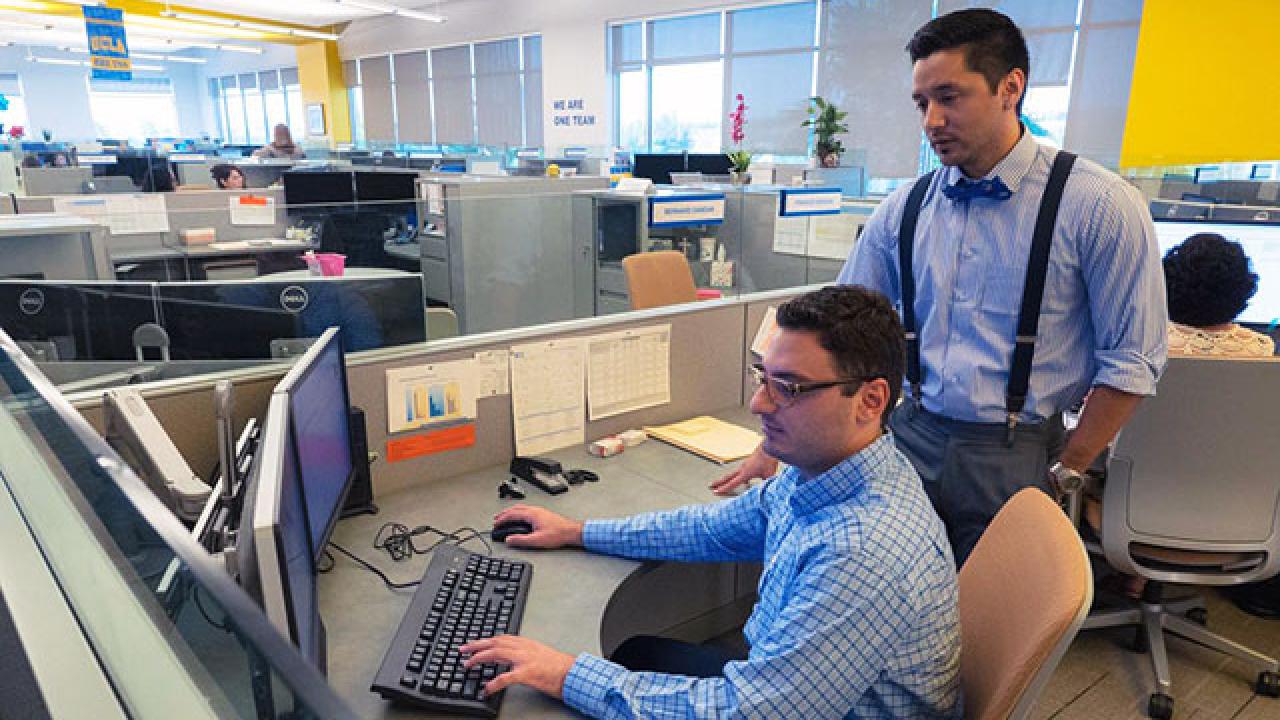 You will be able to view your paycheck earnings statements in the UCPath Employee Self-Service Portal. Your paycheck and earnings statement will look different once UCPath launches. The main changes are that new earnings statements include your new employee ID number, and vacation/sick leave balances will no longer be included on paychecks or earnings statements. You can view your leave balances on the Employee Self-Service Portal at any time.
The UCPath portal is a new website where you will be able to quickly view personnel and payroll information, sign up for direct deposit, update tax withholdings, view or enroll in benefits, see vacation and sick leave balances and more at any time.
Take a look at the new UCPath pay statement. For an example of a pay statement with shift differentials, download a sample.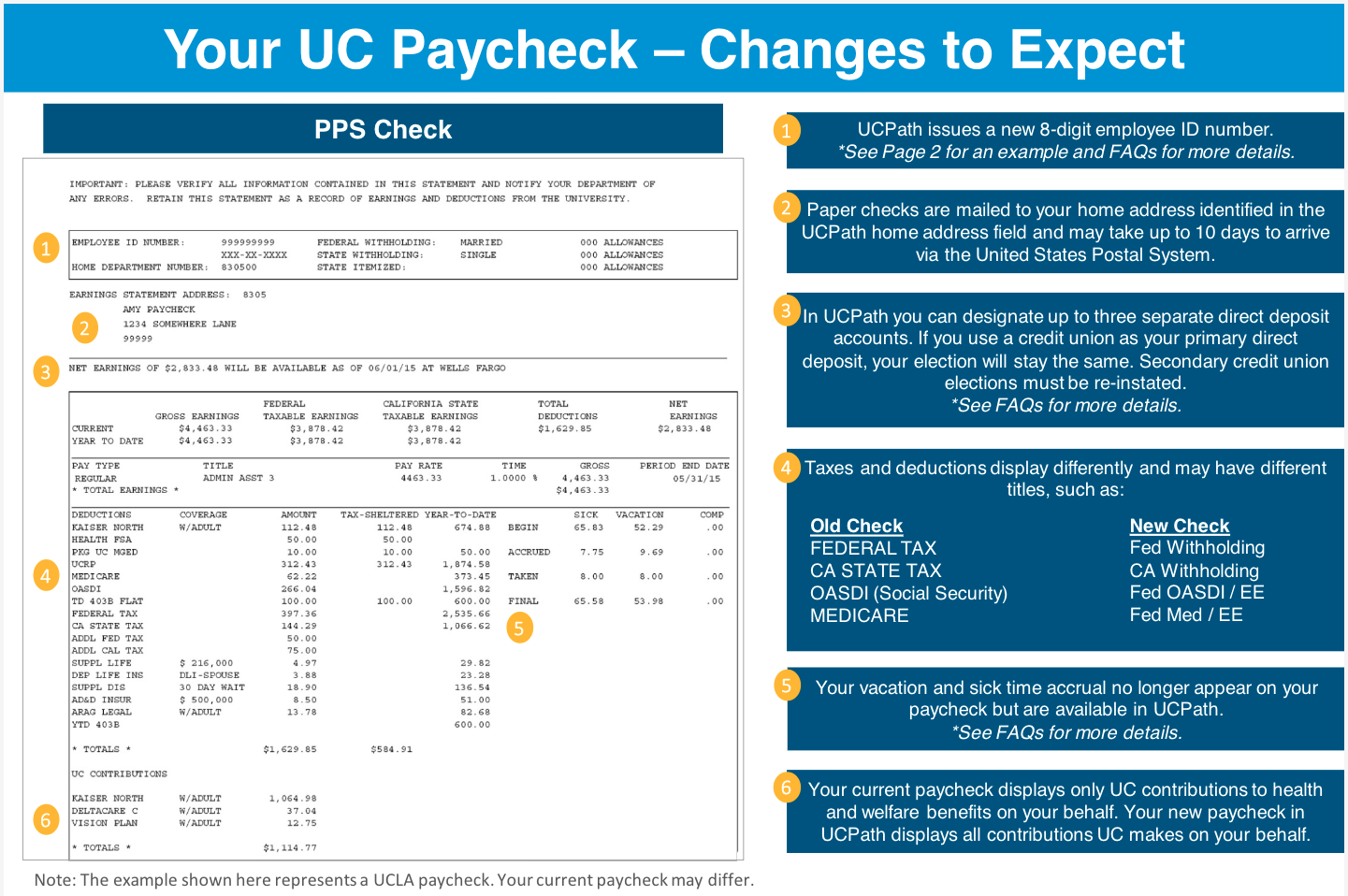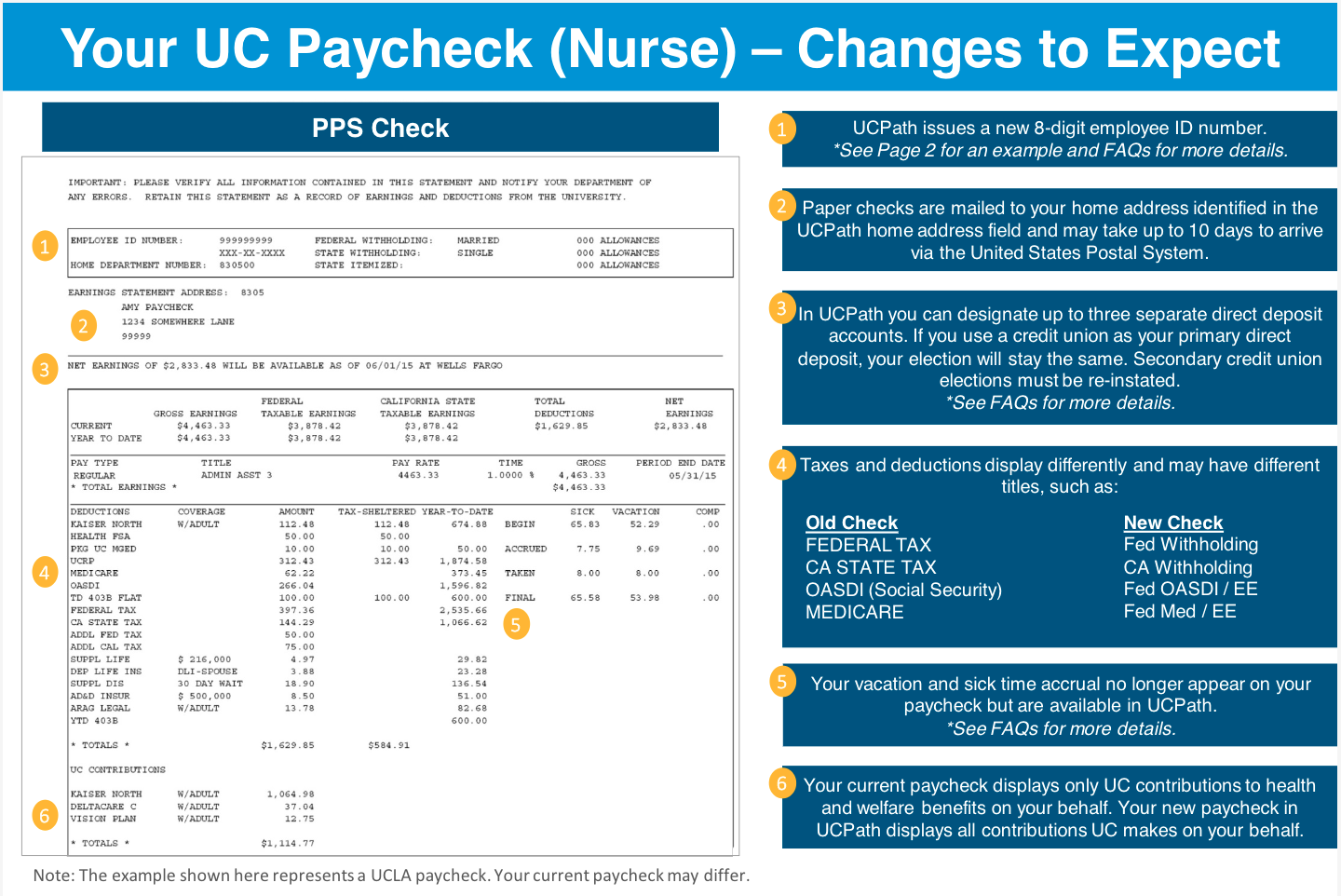 Category
Tags