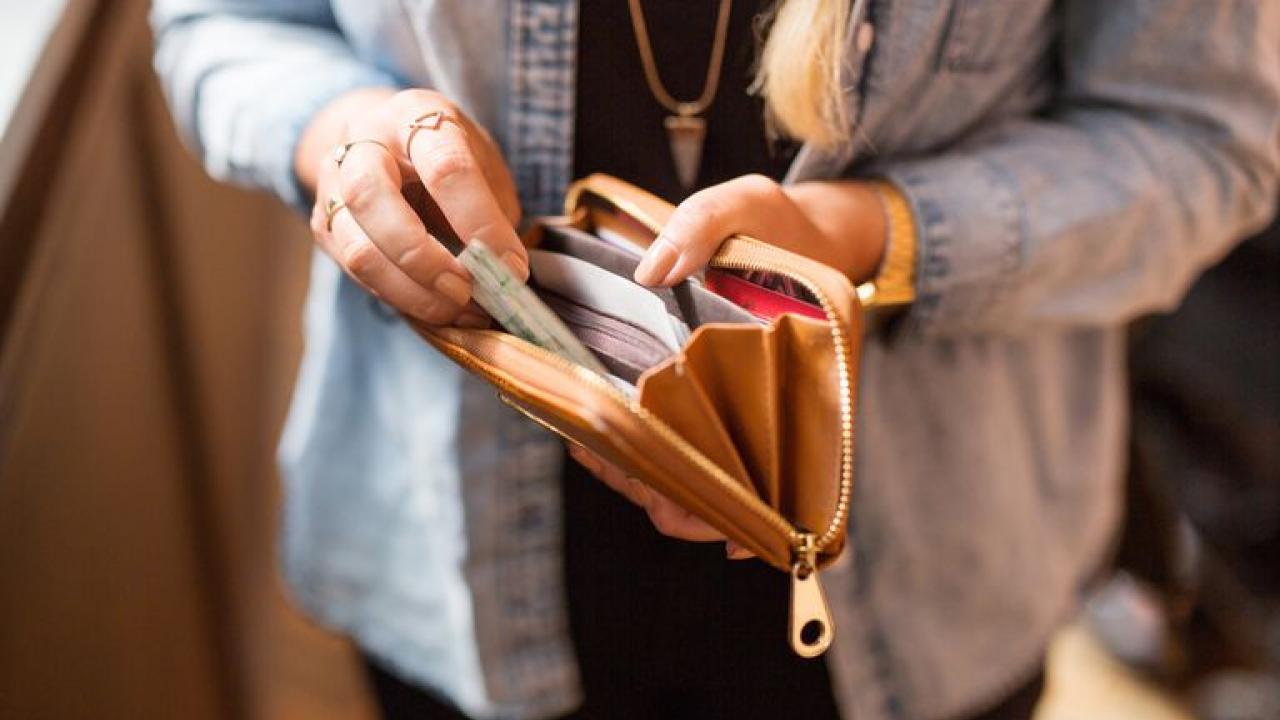 The UCPath paychecks and portal pay statements that UC employees will begin receiving in April of 2019 will look different, and there will be some new information available in the portal.
There will be a newly assigned Employee ID number (EMPL ID) generated from the UCPath PeopleSoft platform. On your paycheck statement this new number will replace the current Payroll Processing System (PPS) ID—a cross reference will be maintained to historical PPS IDs for access when required.
Paycheck statements will be available one day before pay day, however these statements will only be accessible through the UCPath Portal and not via AYSO as they are today.   
Vacation, paid time off, and sick leave balances will be shown in the UCPath portal, rather than on paycheck statements. For UC Davis Health employees, vacation, paid time off and sick leave balances will continue to be displayed in the Ecotime application.
Employees can view leave balances via the portal using their computer or mobile device.
Employees who do not have access to a computer or mobile device (e.g. cell phone), can request information from their department or HR representative.
Here's a quick look at the new paycheck statement that will be viewable on the portal for each pay period. Download this handout.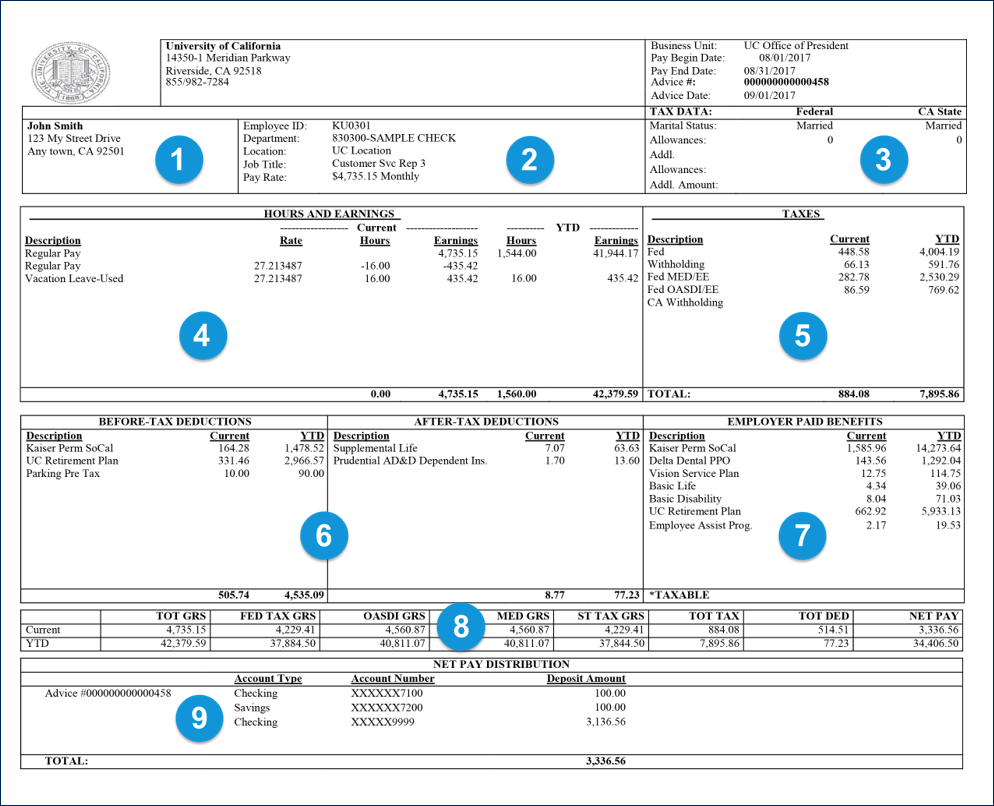 Current name and address in UCPath.

Newly assigned Employee ID number.

Filing status and allowances for state and federal tax forms.

Earnings displayed in work week increments. Vacation and sick time used are included in the hours and earning display.

Federal and state tax withholdings for the current pay period and the year to date.

Before tax and after-tax deductions are displayed separately.

All contributions UC pays on your behalf to health and welfare plans and retirement.

OASDI (Social Security) and MED (Medicare) gross amounts are included in current year and year-to-date display.

Check (advice) number, account type, and total amount of pay deposited to accounts. You may have up to three direct deposit elections.
Category
Tags