ePerformance System Coming To UC Davis and UC Davis Health
One of the benefits UCPath will bring to UC Davis and UC Davis Health is that it will connect several versions of different systems, including performance management. UCPath is implementing a system called ePerformance that will be used at several UC locations. That means both UC Davis and UC Davis Health will use this system.
Unlike a lot of systems in UCPath, ePerformance will be managed locally. The same performance ratings will be used across both the Davis and Health campuses for non-represented employees and most represented employees. Here's a look at some of the key changes ePerformance is bringing to UC Davis.
Timing
The first groups to use ePerformance will be Service ("SX") and Patient Care Technical ("EX") in December 2019 for their annual performance appraisals. You can download the ePerformance schedule here.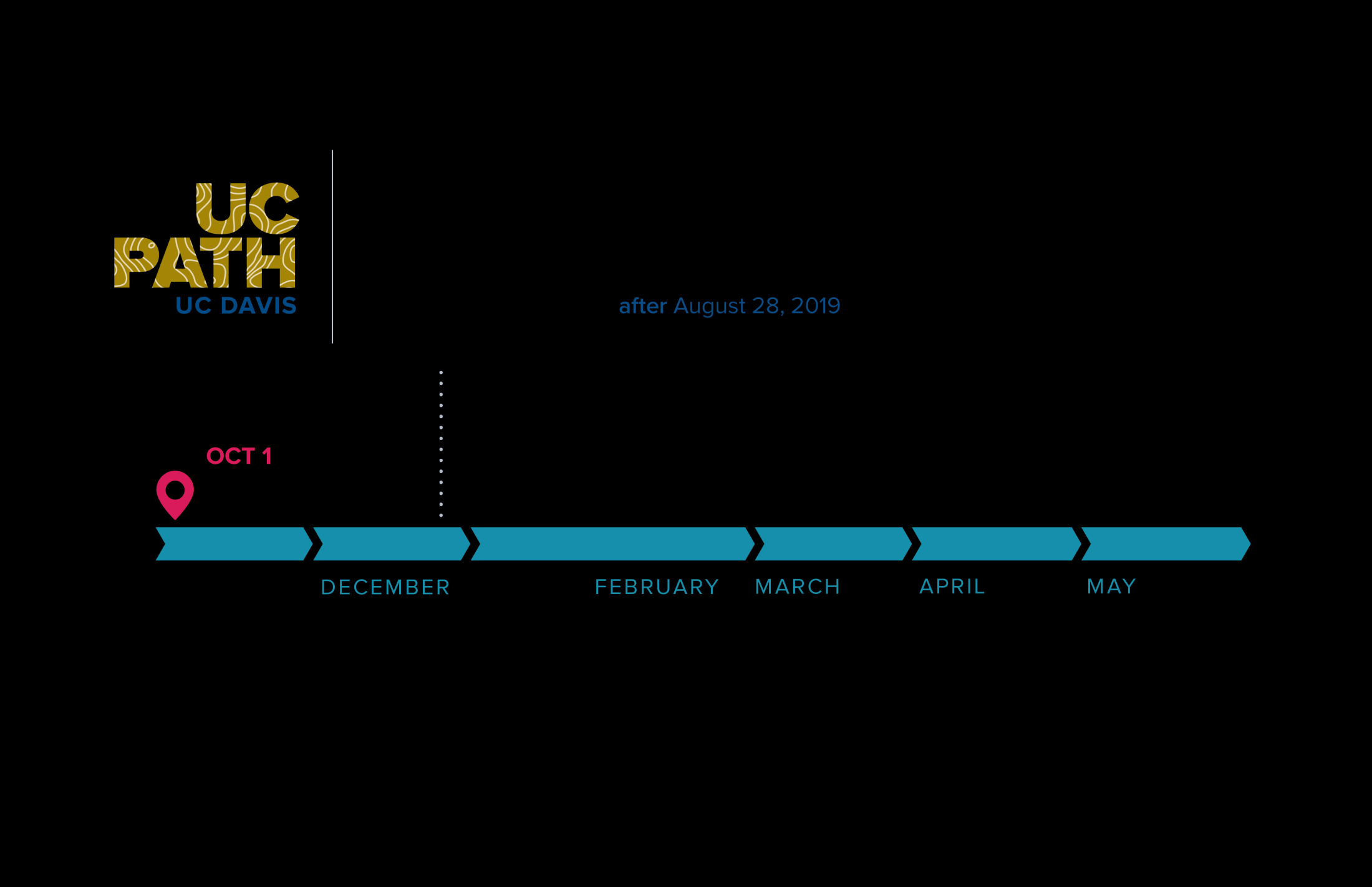 What's Changing
Campus employees will transition from the EPAR system to UCPath ePerformance. Health employees will transition from a legacy system to UCPath ePerformance.
There will be 5 Level Employee Performance Appraisal Ratings for most employee groups:
Exceptional

Exceeded Expectations (New)

Fully Achieved Expectations

Some Expectations Met

Expectations Not Met
What's Staying The Same
Nurses ("NX") and Patient Care Technical ("EX") employees at UC Davis Health will continue to use unique clinical annual appraisals in ePerformance (different than the standard appraisal used for other staff groups). Nurses ("NX") and Police will continue to use three-level performance ratings.
Probationary Evaluations in ePerformance
Probationary evaluations – both Checkpoint evaluations at about 3 months and Final evaluations towards the end of the probationary period – will be conducted in ePerformance.
Employees Not Affected By ePerformance
The following employees will not have annual evaluations in ePerformance:
Academics

Contract Physicians

Residents and Fellows

Senior Management Group

Student Employees

Temporary Employment Services

Limited Term Employees (less than one year appointment)

Contract Employees (less than one year appointment)
Accessing ePerformance
Supervisors and employees will be emailed direct links to ePerformance documents when they need to be completed. They will both access ePerformance in the manager and employee self service portal in UCPath. Supervisors can also track the review completion status in the self-service portal. Training will be provided for ePerformance with targeted messages going out to employees and supervisors as their calls for appraisals are announced.
Primary Category
Tags